Top Title Plant Indexing Services | Title Plant Indexing | Title Plant Indexing Services | Outsource Title Plant Indexing | Title Plant Indexing Company
In the world of real estate and property transactions, efficient and accurate title plant indexing plays a crucial role. It ensures that important documents are organized, easily accessible, and properly recorded. At Title Indexing, we understand the significance of this process and offer comprehensive title plant indexing services to meet your specific needs.
Our expert team is well-versed in document stapling, document indexing services, recording dates, document types, grantor-grantee names, legal property descriptions such as lot and block subdivisions, as well as amount details. We meticulously index each document to ensure that you have a clear and concise overview of your property records.
By outsourcing your title plant indexing tasks to our trusted company, you can save valuable time and resources. Our dedicated professionals utilize advanced technology and industry best practices to deliver accurate results within quick turnaround times.
At Title Indexing, we take pride in our commitment to excellence. Our backplant indexing solutions are designed to streamline your operations and enhance overall efficiency. Whether you are a real estate agency or a land developer looking for reliable title plant indexing services, we have got you covered.
Partner with us today for seamless title plant indexing services that will elevate your business processes to new heights. Trust in Title Indexing – where accuracy meets efficiency in the realm of title plant management.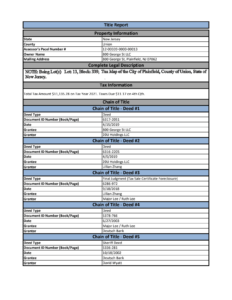 Rapid start up and rapid development
Outputs in multiple formats
Image annotation
24*7*365 hours of enhanced performance availability
Documents stapling
Title Plant Indexing
Onsite Project Management team
Multiple delivery centres
Black Plant and Go Forward Indexing
2 million documents capacity per year
Document Number
Recording Date
Document Type
Grantor – Grantee Names
Legal property Description: Lot, Block, Subdivision Amount
In some cases, addresses, etc.
Any additional fields as per the client requirement
Deed of Trust
Full or Partial Lien release document
Lien Documents
Easement Rights
Marriage Certificates
Title Indexing is a professional company specializing in title plant indexing services. Title plant indexing is a critical process in the real estate industry that involves creating and maintaining an organized index of property records and related documents. This index serves as a valuable resource for title searches and property transactions.
Outsourcing title plant indexing to Title Indexing can offer numerous benefits to real estate companies, title companies, and law firms. With years of experience in the industry, Title Indexing has a team of skilled professionals who are well-versed in the complexities of title plant indexing. They have the expertise to efficiently and accurately index a wide range of property documents, including deeds, mortgages, liens, and easements.
By outsourcing title plant indexing to Title Indexing, companies can save time and resources. The dedicated team at Title Indexing can handle large volumes of documents, ensuring quick turnaround times without compromising on accuracy. This allows real estate professionals to focus on their core business activities, such as client relationships and property transactions.
Outsourcing title plant indexing also ensures data accuracy and consistency. Title Indexing follows strict quality control processes to ensure that the indexed information is accurate and reliable. This helps reduce errors and discrepancies in title searches, improving the efficiency and reliability of property transactions.
Title Indexing is committed to delivering customized solutions to meet the unique needs of each client. They work closely with their clients to understand their specific requirements and tailor their title plant indexing services accordingly. This collaborative approach ensures that the indexing process aligns with the client's workflows and delivers the desired outcomes.
In conclusion, title plant indexing is a crucial process in the real estate industry. Outsourcing title plant indexing to Title Indexing, a specialized title plant indexing company, offers various benefits, including time and resource savings, data accuracy, and customized solutions. With their expertise and dedication, Title Indexing is well-equipped to handle the complexities of title plant indexing, providing efficient and accurate indexing services for their clients.
We greatly appreciate our proficiency in working with a wide range of software programs, including HAL File, Ram Quest, Title Search, and TIMS. Our team is highly adept at seamlessly integrating and delivering all necessary data directly into your preferred software.
We take pride in delivering consistent quality, reliable service, and efficient delivery of Title Plant Indexing services. Our secure platform ensures that your information is protected at all times. 

Contact us today

 to experience the difference firsthand. We look forward to serving you!